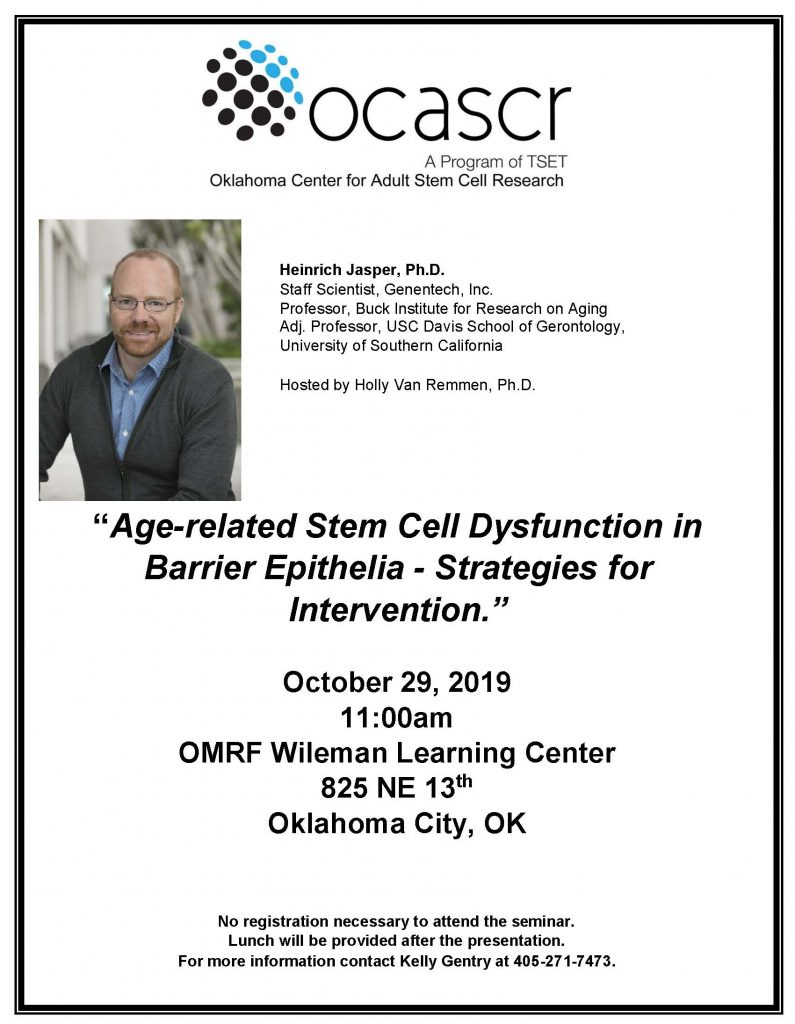 Age-related Stem Cell Dysfunction in Barrier Epithelia – Strategies for Intervention.
Heinrich Jasper, PhD
Genentech Inc., South San Francisco, California, USA
Buck Institute for Research on Aging, Novato, California, USA
In aging and diseased tissues, regeneration and regenerative therapies are limited by stem cell dysfunction and unfavorable tissue environments. We study stem cells and tissue repair in barrier epithelia and the retina of Drosophila and mice to explore the causes and consequences of age-related regenerative dysfunction. These studies have led to the discovery of interventions targeting age-related inflammation, stem cell proliferation, stem cell metabolism, innate immune responses, and the commensal microbiota as strategies to enhance regeneration and extend lifespan. I will discuss these strategies and provide perspectives for the development of targeted interventions to improve tissue function in the elderly.
References
• Sousa Victor et al., Nature Metabolism 2019
• Haller et al., Cell Stem Cell 2017
• Neves et al., Cell Stem Cell 2017
• Neves et al., Science 2016
• Guo et al., Cell 2014